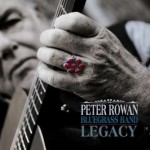 FTB podcast #88  features the new CD by the PETER ROWAN BLUEGRASS BAND called Legacy.  Also new Americana music from KIM RICHEY, DAVID BALL and ANGEL BAND.  The full playlist is posted below.  Check the artist's websites and order their CD's or downloads and tell 'em you heard the songs on the FTB podcast.  Please email me with any questions or suggestions for the podcasts.
Here's the iTunes link to subscribe to the FTB podcasts.  Here's the direct link to listen now!
The entire Freight Train Boogie staff will be in San Francisco this weekend for the Hardly Strictly Bluegrass Festival. Check the Americana Boogie site for updates and reports and pictures from the festival.
Show #88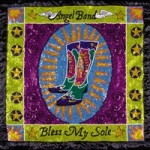 PETER ROWAN BLUEGRASS BAND – The Family Demon Legacy
THE GIVING TREE BAND - Red Leaves The Joke, The Threat, & The Obvious
ANGEL BAND - Hope is On the Way Bless My Soul
JUSTIN TOWNES EARLE – Harlem River Blues Harlem River Blues
(mic break)
THE REDEMPTION CENTER -  Showdown Land Of Plenty
JILL KING – California Rain On Fire
GUY CLARK - Hollywood Somedays The Song Write You
PETER ROWAN BLUEGRASS BAND – So Good Legacy
(mic break)
KIM RICHEY – Wreck Your Wheels Wreck Your Wheels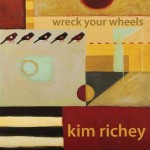 ROOSEVELT DIME – Wishing Well Steamboat Soul
TRUCKSTOP HONEYMOON – Bargain Hunting Homemade Haircut
DAVID BALL – Country Boy Boogie Sparkle City
(mic break)
PETER ROWAN BLUEGRASS BAND – Across The Rolling Hills (Padmasambhava) Legacy
Bill Frater
Freight Train Boogie
Podcast: Play in new window | Download