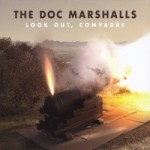 FTB podcast #167 features the new album from THE DOC MARSHALLS called Look Out, Compadre.  Also new music from THE LOVING CUP, TIF GINN and RED JUNE.  Here's the iTunes link to subscribe to the FTB podcasts.  Here's the direct link to listen now!  Here is the RSS feed: http://ftbpodcasts.libsyn.com/rss.
Freight Train Boogie podcasts also air weekly on RootHog Radio on Thursday nights at 7:00 pm CST and again Friday mornings at 10:00 am CST and on Rob Ellen's Medicine Show.
And you can purchase the Freight Train Boogie Americana App for Android  from Amazon for only $1.99.
Show #167
THE DOC MARSHALLS – Why I'm Leaving  Look Out, Compadre
CORNFLOWER BLUE – Cold Lake (Silver Jets and Sunsets)  Run Down The Rails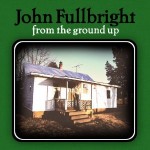 JOHN FULLBRIGHT – Jericho From The Ground Up
TIF GINN – Pretty As You Please  Tif Ginn
(mic break)
THE BROTHERS COMATOSE – 120 East Respect The Van
DOUG PAISLEY – Bats  Golden Embers
AMELIA WHITE – Sidewalks  Beautiful and Wild
TILFORD SELLERS – Two Timing Mama   Heartaches, Lies and Cheating Songs
THE DOC MARSHALLS – You Must Have Loved Me Look Out, Compadre
(mic break)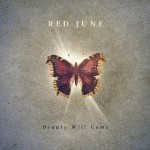 RED JUNE – Bittersweet  Beauty Will Come
CAZADERO – Ones I've Never Liked   Dusk for Dawn
OTIS GIBBS – Second Best  Harder Than Hammered Hell
O'CAPTAIN –  This Aint' The Titanic  This Aint' The Titanic
THE LOVING CUP – Hard Goodbye One Last Hard Goodbye
(mic break)
THE DOC MARSHALLS – Here They Come  Look Out, Compadre
(June 7th, 2012)
Bill Frater
Freight Train Boogie
Podcast: Play in new window | Download