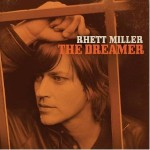 FTB podcast #169 features the new album by RHETT MILLER called The Dreamer.  Also new music from MARLEY'S GHOST, PHOEBE HUNT and WILLIE NELSON.  Here's the iTunes link to subscribe to the FTB podcasts.  Here's the direct link to listen now!  Here is the RSS feed: http://ftbpodcasts.libsyn.com/rss.
Freight Train Boogie podcasts also air weekly on RootHog Radio on Thursday nights at 7:00 pm CST and again Friday mornings at 10:00 am CST and on Rob Ellen's Medicine Show.
And you can purchase the Freight Train Boogie Americana App for Android  from Amazon for only $1.99.
Show #169
RHETT MILLER – Lost Without You  The Dreamer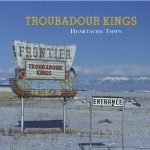 TROUBADOUR KINGS –  Get Lucky Heartache Town
VANDELLA – Dig  Fire In The Desert
DAVID RODRIGUEZ – The Look  Racing Aimless
DELTA MOON – Black Cat Oil  Black Cat Oil
(mic break)
WALT WILKINS – Rain All Night  Plenty
PHOEBE HUNT – Walk Away Phoebe Hunt EP
THE LONGEST DAY OF THE YEAR – Change Our Ways  Turn Into The Ground
RHETT MILLER – As Close As I Came To Being Right  The Dreamer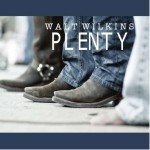 (mic break)
MARLEY'S GHOST – Rollin'  Jubilee
18 SOUTH– Telluride Soulful Southern Roots Music
LINCOLN DURHAM – People of the Land The Shovel vs The Howling Bones
WILLIE NELSON – Roll Me Up  Heroes
(mic break)
RHETT MILLER – Swimming In Sunshine  The Dreamer
(June 22nd, 2012)
Bill Frater
Freight Train Boogie
Podcast: Play in new window | Download