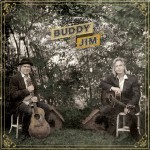 FTB podcast #192 is a "Best Music of 2012" show featuring songs from CHRIS KNIGHT, CORB LUND, SAM LEWIS, IRIS DeMENT & others.  Here's the iTunes link to subscribe to the FTB prodcasts.  Here's the direct link to listen now!  Here is the RSS feed: http://ftbpodcasts.libsyn.com/rss.  Freight Train Boogie podcasts also air weekly on RootHog Radio on Thursday nights at 7:00 pm CST and again Friday mornings at 10:00 am CST and on Rob Ellen's Flyinshoes Review.  And you can purchase the Freight Train Boogie Americana App for Android  from Amazon for only $1.99.
Show 192 (Best of 2012)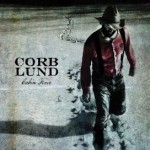 IRIS DeMENT – The Night I Learned How Not to Pray  Sing The Delta
SAM LEWIS –  Southern Greek Tragedy  Sammy Sings Songs
MALCOLM HOLCOMBE –  In Your Mercy Down The River
BUDDY MILLER AND JIM LAUDERDALE – I Lost My Job Of Loving You  Buddy & Jim
(mic break)
DARRELL SCOTT – You'll Be With Me All the Way Long Ride Home
THE TRISHAS – Liars & Fools  High, Wide & Handsome
MOOT DAVIS – Day The World Shook My Hand   Man About Town
CORB LUND – Bible On The Dash Cabin Fever
CHRIS KNIGHT – You Lie When You Call My Name  Little Victories
(mic break)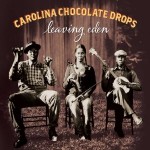 CAROLINA CHOCOLATE DROPS –  No Man's Mama  Leaving Eden
DEREK HOKE – Lonely Street  Waiting All Night
PHIL MADEIRA featuring SHAWN MULLINS Give God The Blues  Mercyland – Hymns For The Rest Of Us
JUSTIN TOWNES EARLE – Memphis In the Rain  Nothing's Gonna Change the Way You Feel About Me Now
JP HARRIS AND THE TOUGH CHOICES – Take It Back  I'll Keep Calling
(mic break)
WORLD FAMOUS HEADLINERS – Ding Dong World Famous Headliners
You can also listen to my Spotify Best Americana songs of 2012 playlist with many of my favorite tunes from the year.
(Dec. 28th, 2012)
Bill Frater
Freight Train Boogie
Podcast: Play in new window | Download