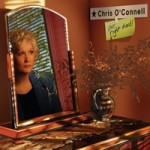 FTB podcast #196 features the new album by CHRIS O'CONNELL called Be Right Back!   Also new music from TED RUSSELL KAMP, DOLLY VARDEN and  RONSTADT GENERATIONS.  Here's the iTunes link to subscribe to the FTB podcasts.  Here's the direct link to listen now!  Here is the RSS feed: http://ftbpodcasts.libsyn.com/rss.  Freight Train Boogie podcasts also air weekly on RootHog Radio and on Rob Ellen's Flyinshoes Review. Get the Freight Train Boogie Americana  Android App from Amazon for only $1.99.
Show #196
CHRIS O'CONNELL –  My Baby Don't Love Me Anymore  Be Right Back!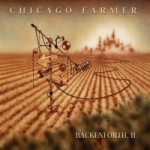 CHICAGO FARMER – Workin' On It Backenforth, Il
MILAGRO SAINTS – These Things (About You) Chance & Circumstance
TED RUSSELL KAMP  – Another Love Song  Night Owl
(mic break)
DOLLY VARDEN – For A While For A While
HOMESPUN REMEDIES – Believe  Great Depression
BLUE CACTUS CHOIR – Don't Send Me Flowers  …once in a bluegrass moon
THE DEADFIELDS – Where I'm From Dance in the Sun
CHRIS O'CONNELL – City Water  Be Right Back!
(mic break)
RONSTADT GENERATIONS –  Will You Fade  Prelude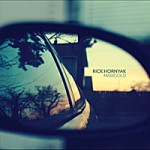 ARANN HARRIS AND THE FARM BAND –  Let Me Tell Ya  Barn Sounds
HOLLY RENEE ALLEN – First Time Love Kind of Thing  Red Dirt Soul
PAUL BENOIT –  But Not You  ragpickers
RICK HORNYAK – See This Through Marigold
(mic break)
CHRIS O'CONNELL – Skid Row in My Mind  Be Right Back!
(Jan. 25th, 2013)
Bill Frater
Freight Train Boogie
Podcast: Play in new window | Download