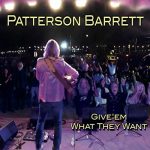 FTB Show #411 features the new album by Patterson Barrett called Give 'Em What They Want. Here's the iTunes link  to subscribe to the FTB podcasts.  Direct link to listen now!
Show #411
Patterson Barrett – Elephant In The Room  Give'em What They Want  
Erica Blinn – Softer Side  Better Than Gold  
Banditos – DDT   Visionland 
The Ben Miller Band – Sketchbook  Choke Cherry Tree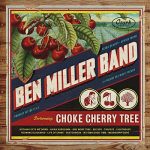 (mic break)
Joan Baez – The Great Correction  Whistle Down The Wind   
Ed Romanoff –  A Golden Crown  The Orphan King  
Sherman Holmes – Lonesome Pines  The Sherman Holmes Project: The Richmond Sessions  
Taj Mahal & Keb' Mo' – She Knows How to Rock Me  TajMo
Patterson Barrett – 3 Young Alleycats  Give'em What They Want
(mic break)
Horseshoes & Hand Grenades – Stay Awhile  The Ode
Amigo – Those Old Clothes We Liked Are Back In Style Again   And Friends
India Ramey – Rome To Paris  Snake Handler  
Daddy – Start all Over Let's Do This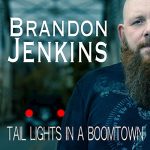 Brandon Jenkins – Turn on the Lights  Tail Lights in a Boomtown
(mic break)
Patterson Barrett – A Way Back Home  Give'em What They Want
Donate to FTB podcasts via PayPal here!
RSS feed: http://ftbpodcasts.libsyn.com/rss
Freight Train Boogie Americana Android App
FTB Podcasts can also now be heard on Stitcher!
Check out the 24/7  Americana Boogie Radio!
Flipboard: Americana Boogie Music
(March 23rd, 2018)
Bill Frater
Podcast: Play in new window | Download