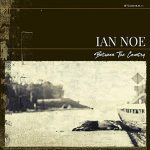 FTB Show #445 features 2 fine new albums, Ian Noe's Between The Country and The Lark and The Loon's 2.  Here's the iTunes link to subscribe to the FTB podcasts.  Direct link to listen now!
Show #445
Ian Noe – Letter to Madeline  Between The Country
The Lark And The Loon –  Change Our Tune  2  
Amy Ray – Jesus Was A Walking Man  Holler
TK & The Holy Know-Nothings – Desert Rose  Arguably OK
(mic break)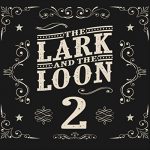 Willard Gayheart – My Henderson Guitar  At Home in the Blue Ridge  
Kind Country – The Way That I Wanted   Hard Times
Lauren Morrow – Mess Around  Lauren Morrow  
The Lark And The Loon – Ms. Fortune  2
Ian Noe – Irene (Ravin' Bomb)  Between The Country
(mic break)
Victor Krummenacher – No Safe Place to Fall   Blue Pacific  
Bambi Lee Savage – This Blue Heart   Berlin-Nashville Express
John R. Miller – Holy Dirt  The Trouble You Follow  
The Lark And The Loon – Shine What You Got  2
Ian Noe – Barbara's Song  Between The Country
(mic break)
Dr. John – Mama Roux  Gris-Gris
RSS feed: http://ftbpodcasts.libsyn.com/rss
Freight Train Boogie Americana Android App
FTB Podcasts can also now be heard on Stitcher!
Check out the 24/7  Americana Boogie Radio!
Flipboard: Americana Boogie Music
(June 7th, 2019)
Bill Frater
Podcast: Play in new window | Download