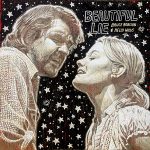 FTB Show #447 is another infamous one-shot show with no single featured album but rather new songs from  many recent releases. Here's the iTunes link to subscribe to the FTB podcasts.  Direct link to listen now!
Show #447
(intro bed) Arlen Roth with Steve Wariner & Cindy Cashdollar  – Remington Ride  Tele-Masters
Bruce Robison and Kelly Willis – Nobody's Perfect  Beautiful Lie 
Chuck Mead – Close to Home  Close To Home  
Colter Wall – Tying Knots In The Devil's Tail  Songs of the Plains  
Elliah Heifetz – American Goldfinch  New Folk Songs
(mic break)
Rising Appalachia – Harmonize   Leylines
Chad Richard – Love Anyway   Worthy Cause
Mandolin Orange –  Lonely All the Time  Tides of a Teardrop  
Justin Townes Earle – Frightened By the Sound  The Saint of Lost Causes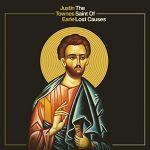 The Get Ahead – Sister Cities  Deepest Light 
(mic break)
The Small Glories – Oh My Love  Assiniboine & The Red
Yarn – Hard Times   Lucky 13, Vol. 2
Yola – Walk Through Fire  Walk Through Fire
Rich Mahan – Daydrinking  Hot Chicken Wisdom  
Chris Shiflett – The One You Go Home To   Hard Lessons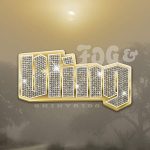 (mic break)
Shinyribs – Highway Of Diamonds  Fog & Bling
RSS feed: http://ftbpodcasts.libsyn.com/rss
Freight Train Boogie Americana Android App
FTB Podcasts can also now be heard on Stitcher!
Check out the 24/7  Americana Boogie Radio!
Flipboard: Americana Boogie Music
(July 5th, 2019)
Bill Frater
Podcast: Play in new window | Download