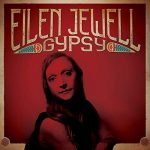 FTB Show #450 features 2 new albums, Gypsy by Eilen Jewell and Rearrange My Heart by Che Apalache.  Here's the iTunes link to subscribe to the FTB podcasts.  Direct link to listen now!
Show #450
Che Apalache –  The Dreamer  Rearrange My Heart  
Eilen Jewell – You Cared Enough To Lie  Gypsy 
Dale Watson – Inside View   Call Me Lucky  
Rodney Crowell – Flatland Hillbillies  Texas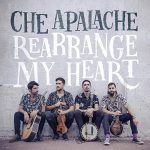 (mic break)
Joe Pug – The Flood In Color  The Flood in Color
Annie Bacon & Her Oshen –  Better Not Begin  Nothing Stays the Same 
Sugarcane Jane – Red Flags Warning  Southern State of Mind 
Che Apalache – Rock of Ages  Rearrange My Heart
Eilen Jewell – 79 Cents (The Meow Song)  Gypsy
(mic break)
Mike and the Moonpies – Cheap Silver  Cheap Silver and Solid Country Gold
Erin Costelo – Lights Down Low  Sweet Marie 
Tyler Childers – All Your'n   Country Squire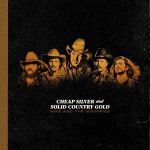 J.S. Ondara – Days Of Insanity  Tales of America  
The HawtThorns – Broken Wings   Morning Sun
(mic break)
Eilen Jewell – Fear   Gypsy
Che Apalache – Rearrange My Heart   Rearrange My Heart
RSS feed: http://ftbpodcasts.libsyn.com/rss
Freight Train Boogie Americana Android App
FTB Podcasts can also now be heard on Stitcher!
Check out the 24/7  Americana Boogie Radio!
Flipboard: Americana Boogie Music
(Aug. 23rd, 2019)
Bill Frater
Podcast: Play in new window | Download