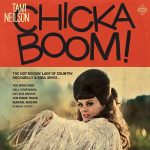 FTB Show #463 features 2 new albums,  In This Town You're Owned by Robert Vincent and Tami Neilson's Chickaboom!  Here's the iTunes link to subscribe to the FTB podcasts.  Direct link to listen now!
Show #463
Robert Vincent –  Conundrum  In This Town You're Owned
Tami Neilson – Hey, Bus Driver!  Chickaboom! 
Chuck Hawthorne – Broken Good  Fire Out Of Stone 
Mitch Webb and the Swindles – Hold Me Down  Fantastico 
(mic break)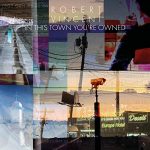 Pi Jacobs – First Thing Tomorrow  Two Truths And A Lie 
Tre Burt – Real You  Caught It from the Rye  
Doug Seegers – Angel From A Broken Home  A Story I Got to Tell
Robert Vincent – My Neighbour's Ghost  In This Town You're Owned
Tami Neilson – Tell Me That You Love Me  Chickaboom!
(mic break)
John Dennis – First Light   Mortal Flames 
David Childers & The Serpents – Flow On River  Interstate Lullaby  
Bruce Robison and Kelly Willis – Can't Tell Nobody Nothin'   Beautiful Lie
Nora Jane Struthers – Nice To Be Back Home   Bright Lights, Long Drives, First Words 
Possessed By Paul James – In The Dark Of Morning  As We Go Wandering
(mic break)
Tami Neilson – Any Fool With a Heart  Chickaboom! 
Robert Vincent – The Ending  In This Town You're Owned

Freight Train Boogie Americana Android App
FTB Podcasts can also be played on Stitcher!
Check out the 24/7  Americana Boogie Radio!
Flipboard: Americana Boogie Music
(Feb. 29th, 2020)
Bill Frater
Podcast: Play in new window | Download