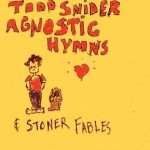 FTB podcast #159 features the new album from TODD SNIDER called Agnostic Hymns & Stoner Fables.  Also new music from CHUCK PROPHET, SAM LEWIS and KAREN COLLINS & THE BACKROADS BAND.  Here's the iTunes link to subscribe to the FTB podcasts.  Here's the direct link to listen now!  Here is the RSS feed: http://ftbpodcasts.libsyn.com/rss.
Freight Train Boogie podcasts also air weekly on RootHog Radio on Thursday night at 7:00 pm CST and again Friday Morning at 10:00 am CST and on Rob Ellen's Medicine Show.
And you can purchase the Freight Train Boogie Americana App for Android  from Amazon for only $1.99.
Show #159
TODD SNIDER – In the Beginning  Agnostic Hymns and Stoner Fables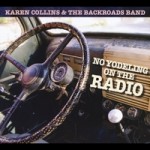 JULIET AND THE LONESOME ROMEOS – Wishing Well  No Regrets
SONS OF FATHERS –  Adam and Eve  Sons of Fathers
KAREN COLLINS & THE BACKROADS BAND – No Yodeling On The Radio  No Yodeling On The Radio
(mic break)
SAM LEWIS –   The Cross I Wear  Sammy Sings Songs
MELODY WALKER – Gotta Write Love Songs Gold Rush Goddess
THE V-ROYS –  Pounding Heart  Sooner or Later
TODD SNIDER– Brenda  Agnostic Hymns and Stoner Fables
(mic break)
J.W.W. & THE PROSPECTORS – Insufficient Funds  It's High Past Time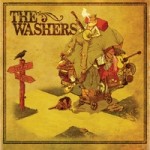 GENE BUTLER BAND – That Light Is Always On That Light Is Always On
HEATHER MYLES –  When Did You Stop Loving Me  In The Wind
THE WASHERS – Two Left Feet Tired Eyes
CHUCK PROPHET – Willie Mays Is Up At Bat  Temple Beautiful
(mic break)
TODD SNIDER – The Very Last Time Agnostic Hymns and Stoner Fables
(April 6th, 2012)
Bill Frater
Freight Train Boogie
Podcast: Play in new window | Download