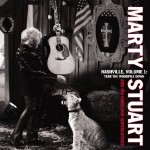 FTB podcast #165 features the new album MARTY STUART & HIS FABULOUS SUPERLATIVES  called Nashville 1: Tear the Woodpile Down.  Also new music from GRANT PEEPLES, RANI ARBO & DAISY MAYHEM and a track from Mercyland.  Here's the iTunes link to subscribe to the FTB podcasts.  Here's the direct link to listen now!  Here is the RSS feed: http://ftbpodcasts.libsyn.com/rss.
Freight Train Boogie podcasts also air weekly on RootHog Radio on Thursday nights at 7:00 pm CST and again Friday mornings at 10:00 am CST and on Rob Ellen's Medicine Show.
And you can purchase the Freight Train Boogie Americana App for Android  from Amazon for only $1.99.
Show #165
MARTY STUART – Tear the Woodpile Down Nashville 1: Tear the Woodpile Down
TURNPIKE TROUBADOURS – Before The Devil Knows We're Dead  Goodbye Normal Street
THE REFUGEES – Chain Stores, Malls and Restaurants Three
MAYNARD AND THE MUSTIES – Cheap Cigar  Cheap Cigar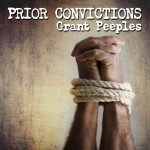 (mic break)
GRANT PEEPLES –  Patriot Act (for Dave Hickey)  Prior Convictions
RANI ARBO & DAISY MAYHEM – Miami Moon   Some Bright Morning
THE JAMES LOW WESTERN FRONT – Thinking California  Whiskey Farmer
WOODY PINES – Ham & Eggs  You Gotta Roll
MARTY STUART  – Sundown in Nashville Nashville 1: Tear the Woodpile Down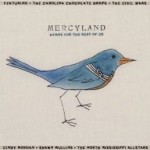 (mic break)
THE McEUEN SESSIONS – For All The Good  It Did  For All The Good
BRONWYNNE BRENT – Thankfully Deep Black Water
COUNTRYCIDE  – She Kills Me  The Rise and The Fall
JEAN SYNODINOS – The Perfect Crime Girls, Good & Otherwise
PHIL MADEIRA featuring THE CIVIL WARS – From This Valley  Mercyland – Hymns For The Rest Of Us
(mic break)
MARTY STUART – A Matter of Time (Nashville 1: Tear the Woodpile Down)
(May 19th, 2012)
Bill Frater
Freight Train Boogie
Podcast: Play in new window | Download