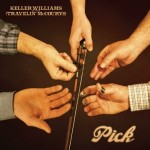 FTB podcast #172 features the new album by KELLER WILLIAMS with THE TRAVELIN' McCOURYS called Pick.  Also new music from TOM HOUSE, THE DEADFIELDS  and a track from Even More Songs About Route 66.  Here's the iTunes link to subscribe to the FTB podcasts.  Here's the direct link to listen now!  Here is the RSS feed: http://ftbpodcasts.libsyn.com/rss.
Freight Train Boogie podcasts also air weekly on RootHog Radio on Thursday nights at 7:00 pm CST and again Friday mornings at 10:00 am CST and on Rob Ellen's Medicine Show.
And you can purchase the Freight Train Boogie Americana App for Android  from Amazon for only $1.99.
Show #172

KELLER WILLIAMS WITH THE TRAVELIN' McCOURYS – American Car  Pick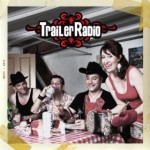 THE DEADFIELDS – Be Your Fool Dance in the Sun
TRAILER RADIO –  A Little Too Old (And A Lot Too Ugly)  Trailer Radio
JASON HEATH AND THE GREEDY SOULS – California Wine  Packed For Exile
(mic break)
LUCINDA WILLIAMS – That Time Of Night  Oh Michael, Look What You've Done : Friends Play Michael Chapman
KEN WILL MORTON – Happy Enough  Contenders
SLAID CLEAVES – Pickin' California Even More Songs About Route 66
KELLER WILLIAMS WITH THE TRAVELIN' McCOURYS – Something Else Pick

(mic break)
HONOR FINNEGAN –  Life is Short  The Tiny Life
TOM HOUSE – Postal Cards  Winding Down The Road
BLITZEN TRAPPER – Love the Way You Walk Away  American Goldwing
JALAPENO COMPADRES – I Wasn't Looking For You  The Ride
THE BAD COMPANIONS – I Liked Hank Before You Did  What, Me Worry
(mic break)
KELLER WILLIAMS WITH THE TRAVELIN' McCOURYS – Price Tag  Pick
(July 13th, 2012)
Bill Frater
Freight Train Boogie
Podcast: Play in new window | Download