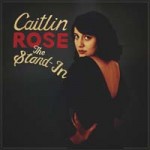 FTB podcast #203 features the new album by CAITLIN ROSE entitled The Stand-In.   Also new music from GURF MORLIX, LEFT ARM TAN, STELLA, and THE HOWLIN' BROTHERS.  Here's the iTunes link to subscribe to the FTB podcasts.  Here's the direct link to listen now!
Show #203
CAITLIN ROSE – I Was Cruel  The Stand-In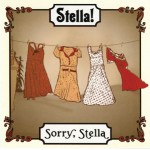 CONNOR CHRISTIAN & SOUTHERN GOTHIC – Sheets Down   New Hometown
KEVIN ABERNATHY –  Gudger Town   Some Stories
THE HOWLIN' BROTHERS – Big Time  Howl
(mic break)
STELLA! –  Back to the Roots  Sorry, Stella
CHRIS LEIGH & THE BROKEN HEARTS – Broken Hearted Friends Who's That?
AJ DOWNING – Willie (Had We Never Been High)  Good Day
THOM CHACON –  Ain't Gonna Take Us Alive  Thom Chacon
CAITLIN ROSE – Waitin'  The Stand-In
(mic break)

GURF MORLIX – Series of Closin' Doors  Gurf Morlix Finds the Present Tense
KEVIN BROWN – Desert Wind  The Beloved
LEFT ARM TAN – Fading Away  Alticana
HONEYHONEY – Let's Get Wrecked  Billy Jack
CRANKSHAFT & THE GEAR GRINDERS – Dancin' In The Dirt What You Gonna Do
(mic break)
CAITLIN ROSE – Dallas The Stand-In
Here is the RSS feed: http://ftbpodcasts.libsyn.com/rss.  Freight Train Boogie podcasts also air weekly on RootHog Radio and on Rob Ellen's Flyinshoes Review. Get the Freight Train Boogie Americana  Android App from Amazon for only $1.99.
(March 15th, 2013)
Bill Frater
Freight Train Boogie
Podcast: Play in new window | Download