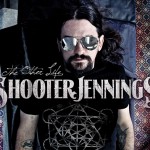 FTB podcast #204 features the new album by SHOOTER JENNINGS called The Other Side.   Also new music from BOBBY RUSH, AMBER CROSS and SON VOLT.  Here's the iTunes link to subscribe to the FTB podcasts.  Here's the direct link to listen now!
Show #204
SHOOTER JENNINGS – Outlaw You  The Other Life
BOBBY BARE – Going Down the Road (I Ain't Going to Be Treated This Way)  Darker Than Light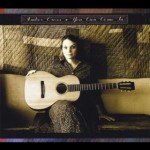 AMBER CROSS – Mid-September You Can Come In
SON VOLT – Hearts and Minds Honky Tonk
(mic break)
BOB BRADSHAW -Home  Home
COLE MITCHELL – Learning to Play The Valley of Want
JULIE CHRISTENSEN – Slow Motion Trouble Weeds Like Us
BOBBY RUSH – Down In Louisiana Down in Louisiana
SHOOTER JENNINGS – A Hard Lesson to Learn  The Other Life
(mic break)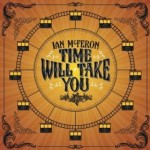 IAN McFERON – How The Money Comes  Time Will Take You
POOR MAN'S WHISKEY – Sierra Girl  Goodbye California
SERA CAHOONE – Every Little Word Deer Creek Canyon
BOBBY LONG – In Your Way Wishbone
(mic break)
SHOOTER JENNINGS – Wild and Lonesome  The Other Life
Here is the RSS feed: http://ftbpodcasts.libsyn.com/rss.  Freight Train Boogie podcasts also air weekly on RootHog Radio and on Rob Ellen's Flyinshoes Review. Get the Freight Train Boogie Americana  Android App from Amazon for only $1.99.
(March 22nd, 2013)
Bill Frater
Freight Train Boogie
Podcast: Play in new window | Download