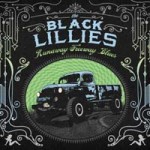 FTB podcast #207 features the new album by THE BLACK LILLIES called Runaway Freeway Blues.   Also new music from Rita Hosking, The Gibson Brothers and Beth Lee & The Breakups.  Here's the iTunes link to subscribe to the FTB podcasts.  Here's the direct link to listen now!
Show #207
THE BLACK LILLIES –  Gold and Roses  Runaway Freeway Blues
LIZANNE KNOTT –  Three Steps Shy  Standing in the English Rain
WHISPERING PINES – Broken Spoke  Whispering Pines
UNCLE LEON AND THE ALIBIS – All My Crazy Friends Got Old and Lame Wild Ways
(mic break)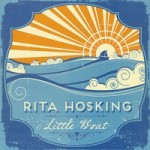 RITA HOSKING -Parting Glass  Little Boat
NATHAN BELL – Americana Crow Black Crow Blue
LIZ FRAME & THE KICKERS – (The Devil Put A) Bullseye On My Back  Sooner
TEAR STAINED LETTERS – Nothing To It  Tear Stained Letters
JOHN COURAGE AND THE GREAT PLAINS –  Neon Lights Don't Fail Me Now
THE BLACK LILLIES – Smokestack Lady  Runaway Freeway Blues
(mic break)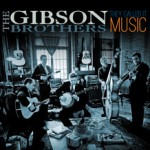 THE GIBSON BROTHERS – Buy A Ring, Find A Preacher  They Called It Music
ELECTRIC RAG BAND – Conflicted  The Esoteric Ramblings of the Electric Rag Band
CRAIG ELKINS – Tumbleweeds  I Love You
BETH LEE & THE BREAKUPS – Drivin   One More Time Again
(mic break)
THE BLACK LILLIES – Baby Doe Runaway Freeway Blues
Here is the RSS feed: http://ftbpodcasts.libsyn.com/rss.  Freight Train Boogie podcasts also air weekly on RootHog Radio and on Rob Ellen's Flyinshoes Review. Get the Freight Train Boogie Americana  Android App from Amazon for only $1.99.
(April 12th, 2013)
Bill Frater
Freight Train Boogie
Podcast: Play in new window | Download