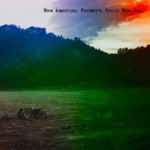 FTB podcast #208 features the new album by NEW AMERICAN FARMERS called Brand New Day.   Also new music from  BILLY BRAGG, WAYNE HANCOCK and ANNIE KEATING.  Here's the iTunes link to subscribe to the FTB podcasts.  Here's the direct link to listen now!
Show #208
NEW AMERICAN FARMERS – Everywhere Brand New Day
FIDDLEWORMS –  Minor Hill  See The Light
ANNIE KEATING  – Storm Warning   For Keeps
WAYNE HANCOCK – Ride  Ride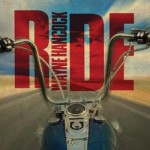 (mic break)
KENNY ROBY -Tired of Being in Love Memories & Birds
DREW DE MAN & OLD CUSTER – Kingsferry ¡Vámonos pa'l monte!
BIRDS OF CHICAGO –  Flying Dreams Birds of Chicago
THE PLAINSMEN –  Get Away Blues Genevieve
NEW AMERICAN FARMERS – Brand New Day  Brand New Day
(mic break)
SARA PETITE – Circus Comes To Town Circus Comes To Town
BOW THAYER & PERFECT TRAINWRECK – Eden Eden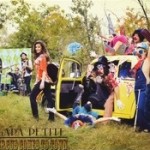 UNCLE LUCIUS – Somewhere Else  And You Are Me
JIM BYRNES – Sensitive Man  I Hear The Wind In The Wires
BILLY BRAGG – There Will Be a Reckoning Tooth & Nail
(mic break)
NEW AMERICAN FARMERS – Sad Hotel Brand New Day
Here is the RSS feed: http://ftbpodcasts.libsyn.com/rss.  Freight Train Boogie podcasts also air weekly on RootHog Radio and on Rob Ellen's Flyinshoes Review. Get the Freight Train Boogie Americana  Android App from Amazon for only $1.99.
(April 20th, 2013)
Bill Frater
Freight Train Boogie
Podcast: Play in new window | Download