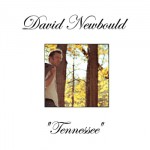 FTB podcast #214 features 2 fine new independent albums, Your Mistake by EMILY HERRING and Tennessee by DAVID NEWBOULD.   Also new music from SUSAN WERNER, JERRY MILLER and ARTHUR LEE LAND.  Here's the iTunes link to subscribe to the FTB podcasts.  Here's the direct link to listen now!
Show #214
JERRY MILLER – Travis Express   New Road Under My Wheels  (intro bed)
DAVID NEWBOULD – Always Coming Home  Tennessee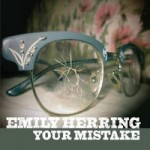 EMILY HERRING – Austin (Ain't Got No) City Limits  Your Mistake
BEAUTIFUL LOSER SOCIETY – Hank's Lament   The Desperate Promenade
JO HENLEY – You and Me  The Fall Comes Early
(mic break)
SUSAN WERNER – Bumper Crop  Hayseed
COLD SATELLITE – Sleepers Wake  Cavalcade
CHARLIE PEACOCK – Mystic  No Man's Land
EMILY HERRING –  One Sip of Water  Your Mistake
(mic break)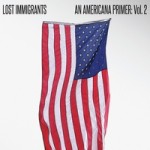 JIM GAUDET AND THE RAILROAD BOYS – You Don't Know What I Know  Reasons That I Run
ANNIE LOU – Take Your Leg Off Mine  Grandma's Rules for Drinking
ARTHUR LEE LAND – Cracked Open  Cracked Open
THE DIRTY RIVER BOYS –  Lungs  Science of Flight
LOST IMMIGRANTS – You Can't Kill George Jones  An Americana Primer, Vol. 2
(mic break)
DAVID NEWBOULD – You're With Me  Tennessee
Here is the RSS feed: http://ftbpodcasts.libsyn.com/rss.  Freight Train Boogie podcasts also air weekly on RootHog Radio and on Rob Ellen's Flyinshoes Review. Get the Freight Train Boogie Americana  Android App from Amazon for only $1.99.
(June 7th, 2013)
Bill Frater
Freight Train Boogie
Podcast: Play in new window | Download