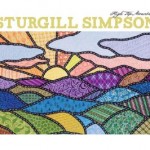 FTB podcast #216 features the debut album from STURGILL SIMPSON  entitled High Top Mountain.   Also new music from CLAIRE LYNCH, THE STATESBORO REVUE and JEREMY JOYCE.  Here's the iTunes link to subscribe to the FTB podcasts.  Here's the direct link to listen now!
Show #216
STURGILL SIMPSON –  Life Ain't Fair and the World Is Mean   High Top Mountain
HALLEYANNA – The Letter  HalleyAnna

CHICAGO FARMER – 200 Miles Away Backenforth, Il
JERRY CASTLE – Be The One Desperate Parade
(mic break)
CLAIRE LYNCH – Doin' Time  Dear Sister
JOHN DRISKELL HOPKINS & BALSAM RANGE  –  DJ  Daylight
JEREMY JOYCE  – Norma Jean   Sleeping with the Devil
THE DANBERRYS  – Come Give It  The Danberrys
STURGILL SIMPSON – Sitting Here Without You  High Top Mountain
(mic break)
THE STATESBORO REVUE – Huck Finn  Ramble on Privilege Creek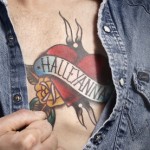 LILLY HIATT & THE DROPPED PONIES –  People Don't Change  Let Down
TALLAHASSEE –  I'll Be Damned  Old Ways
D.L. MARBLE – Good Sign  Not The One
(mic break)
HALLEYANNA – You Don't Need Me  HalleyAnna
STURGILL SIMPSON – Railroad of Sin  High Top Mountain
Here is the RSS feed: http://ftbpodcasts.libsyn.com/rss.  Freight Train Boogie podcasts also air weekly on RootHog Radio and on Rob Ellen's Flyinshoes Review. Get the Freight Train Boogie Americana  Android App from Amazon for only $1.99.
(June 21st, 2013)
Bill Frater
Freight Train Boogie
Podcast: Play in new window | Download