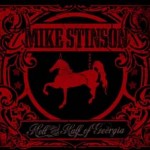 FTB podcast #224 features the new album by Mike Stinson called Hell & Half of Georgia.   Also new music from Tin Bird Choir, Amanda Shires and The Greencards.  Here's the iTunes link to subscribe to the FTB podcasts.  Here's the direct link to listen now!
Show #224
MIKE STINSON – Walking Home in the Rain Hell & Half of Georgia
AMANDA SHIRES – Wasted and Rollin'  Down Fell the Doves
PATRICK FITZSIMMONS -Mountaintops Hope Is
NEW COUNTRY REHAB – Luxury Motel  Ghost of Your Charms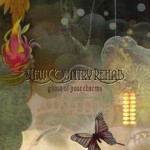 (mic break)
THE GREENCARDS – Forever Mine   Sweetheart of the Sun
AMY SPEACE – The Sea & the Shore How to Sleep in a Stormy Boat
THE HABIT – Demons  The Town We Live In
CALE TYSON – Honky Tonk Moan  High on Lonesome
MIKE STINSON – Box I Take to Work  Hell & Half of Georgia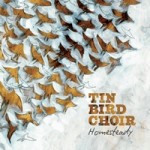 (mic break)
TIN BIRD CHOIR – Cheaper, Less Painful Homesteady
VALERIE JUNE – Workin' Woman Blues  Pushin' Against A Stone
MORGAN – Midnight Angels West Coast Hearts
JIM PATTON & SHERRY BROKUS – I'm Alright Now The Great Unknown
EDDIE SPAGHETTI – The Value of Nothing  The Value of Nothing
(mic break)
MIKE STINSON – Lost Side of Town  Hell & Half of Georgia
Here's the RSS feed: http://ftbpodcasts.libsyn.com/rss.  Freight Train Boogie podcasts also air weekly on RootHog Radio and on Rob Ellen's Flyinshoes Review. You can even buy the Freight Train Boogie Americana  Android App from Amazon for only $1.99.
(Sept. 5th, 2013)
Bill Frater
Freight Train Boogie
Podcast: Play in new window | Download