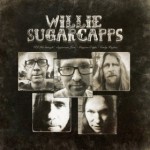 FTB podcast #225 features the self-titled album by Willie Sugarcapps, a  new band which includes Greyson Capps, Will Kimbrough, Sugarcane Jane & Corky Hughes.   Also new music from Fruition, Rob Nance and I See Hawks In L.A.  Here's the iTunes link to subscribe to the FTB podcasts.  Here's the direct link to listen now!
Show #225
WILLIE SUGARCAPPS – Willie Sugarcapps   Willie Sugarcapps
OVER THE RHINE – Gonna Let My Soul Catch My Body  Meet Me At The Edge Of The World
CHRIS LEIGH & THE BROKEN HEARTS – Ramblin' Man  Who's That?
TODD HERFINDAL – Keeping Me Up Nights  Right Here Now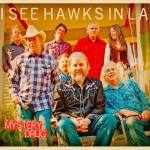 (mic break)
ROBINSON TREACHER – Good Mind To Keep You (If You'll Stay)  Porches
FRUITION – Git Along   Just One Of Them Nights
LINDSAY LOU & THE FLATBELLYS – My Side Of The Mountain  Release Your Shrouds
ROB NANCE – Ain't Losing Yet  Lost Souls and Locked Doors
WILLIE SUGARCAPPS –   Energy  Willie Sugarcapps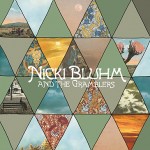 (mic break)
I SEE HAWKS IN L.A. –  Mystery Drug  Mystery Drug
NICKI BLUHM AND THE GRAMBLERS – Till I'm Blue  Nicki Bluhm and The Gramblers
COLE MITCHELL – Sweet Solitude The Valley of Want
TOO SLIM AND THE TAILDRAGGERS – Blue Heart Blue Heart
JASON DANIELS – I've Seen the World  Dashboard Visions & Rearview Reflections
(mic break)
WILLIE SUGARCAPPS – Oh, Colorado  Willie Sugarcapps
Here's the RSS feed: http://ftbpodcasts.libsyn.com/rss.  Freight Train Boogie podcasts also air weekly on RootHog Radio and on Rob Ellen's Flyinshoes Review. You can even buy the Freight Train Boogie Americana  Android App from Amazon for only $1.99.
(Sept. 12th, 2013)
Bill Frater
Freight Train Boogie
Podcast: Play in new window | Download