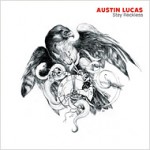 FTB podcast #227 features the new album by Austin Lucas called Stay Reckless.   Also new music from Robbie Fulks, Meaghan Blanchard and Truth & Salvage Co.  Here's the iTunes link to subscribe to the FTB podcasts.  Here's the direct link to listen now!
Show #227
AUSTIN LUCAS – Four Wheels  Stay Reckless
GRIFTERS & SHILLS –  Cottonwood  Trainwreck Junkyard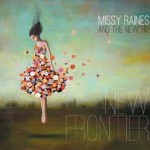 BOB BRADSHAW – Wings Of Desire  Home
MAURICE TANI – When I'm Drinkin'  Blue Line
(mic break)
ELEPHANT REVIVAL – Remembering a Beginning  These Changing Skies
HEZEKIAH GOODE – A Fence of Colorado Stone  Two Billion Acres of Salt
WHEELER BROTHERS – Sleep When I'm Dead  Gold Boots Glitter
MISSY RAINES & THE NEW HIP –  What's The Callin' For?  New Frontier
AUSTIN LUCAS – Alone In Memphis  Stay Reckless
(mic break)
ROBBIE FULKS – Long I Ride Gone Away Backward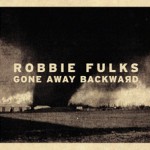 TRUTH & SALVAGE CO. – Appalachian Hilltop Pick Me Up
BOW THAYER & PERFECT TRAINWRECK – Happy Ending  Eden
CRAIG JACKSON BAND – A Sweeter Song  Sweeter Songs
MEAGHAN BLANCHARD – When You Used To Call My Name  She's Gonna Fly
(mic break)
AUSTIN LUCAS – Gift and a Gamble  Stay Reckless
Here's the RSS feed: http://ftbpodcasts.libsyn.com/rss.  Freight Train Boogie podcasts also air weekly on RootHog Radio and on Rob Ellen's Flyinshoes Review. You can even buy the Freight Train Boogie Americana  Android App from Amazon for only $1.99.
(Sept. 27th, 2013)
Bill Frater
Freight Train Boogie
Podcast: Play in new window | Download