FTB podcast #229 features Owen Temple's Stories They Tell and Patty Larkin's Still Green.   Also new music from Pokey LaFarge, Mandolin Orange and more. Here's the iTunes link to subscribe to the FTB podcasts.  Here's the direct link to listen now!
Show #229
PATTY LARKIN – It Could Be Worse  Still Green
OWEN TEMPLE – Make Something  Stories They Tell
THE DAVID MAYFIELD PARADE – Another Year Good Man Down
MANDOLIN ORANGE – There Was a Time This Side Of Jordan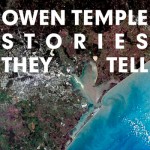 (mic break)
RYAN BONNER – The Rapture Only When It's Burning
SAMANTHA CRAIN – Somewhere All the Time   Kid Face
THE WORTHLESS SON-IN LAWS –  And Now For The Good News  No. 8 Wire
PATTY LARKIN – Down Through the Wood  Still Green
(mic break)
OWEN TEMPLE – Be There Soon  Stories They Tell
RED DIRT RANGERS – Without My Baby  Lone Chimney
DISAPPEAR FEAR –  American Artist   Broken Film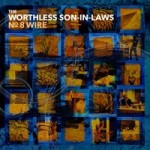 POKEY LaFARGE – Won'tcha Please Don't Do It  Pokey LaFarge
(mic break)
PATTY LARKIN – Soon As I'm Better  Still Green
OWEN TEMPLE – Man For All Seasons  Stories They Tell
Here's the RSS feed: http://ftbpodcasts.libsyn.com/rss.  Freight Train Boogie podcasts also air weekly on RootHog Radio and on Rob Ellen's Flyinshoes Review. You can buy the Freight Train Boogie Americana  Android App from Amazon for only $1.99.
(Oct. 10th, 2013)
Bill Frater
Freight Train Boogie
Podcast: Play in new window | Download