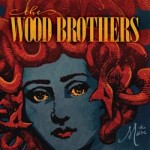 FTB podcast #230 features the new album by The Wood Brothers called The Muse.   Also new music from Charlie Robison, Rick Shea, Audrey Auld and more. Here's the iTunes link to subscribe to the FTB podcasts.  Here's the direct link to listen now!
Show #230
THE WOOD BROTHERS – The Muse  The Muse
AUDREY AULD –  Bound For Glory Tonk
THE WILL CALLERS – Burnt Orange Cadillac  What Else is Left?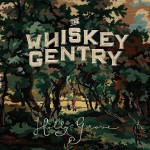 CHARLIE ROBISON – Brand New Me  High Time
(mic break)
JASON ISBELL & JOHN PAUL WHITE – Old Flame  High Cotton: A Tribute to Alabama
WILD PONIES – Things That Used To Shine Things That Used To Shine
DEADSTRING BROTHERS – Long Lonely Ride  Cannery Row
THE WHISKEY GENTRY –  I Ain't Nothing  Holly Grove
THE WOOD BROTHERS – Neon Tombstone  The Muse
(mic break)
PETER COOPER – Grandma's Tattoo   Opening Day
THE EASY LEAVES – Keep It Country American Times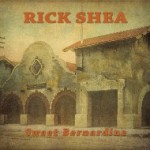 SARAH GAYLE MEECH – Drink Myself to Sleep  One Good Thing
RICK SHEA – Shake It Little Sugaree   Sweet Bernadine
THE COALS – Dirt Road  A Happy Animal
(mic break)
THE WOOD BROTHERS – Sing About It  The Muse
Here's the RSS feed: http://ftbpodcasts.libsyn.com/rss.  Freight Train Boogie podcasts also air weekly on RootHog Radio and on Rob Ellen's Flyinshoes Review. You can buy the Freight Train Boogie Americana  Android App from Amazon for only $1.99.
(Oct. 17th, 2013)
Bill Frater
Freight Train Boogie
Podcast: Play in new window | Download