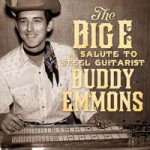 FTB Show #232 features new tunes from Patty Griffin, Ry Cooder, Slow Leaves, Houndmouth & more.  Here's the iTunes link to subscribe to the FTB podcasts.  Here's the direct link to listen now!
Show #232
(music bed) DOUG JERNIGAN – Buddy's Boogie  The Big E: A Salute to Steel Guitarist Buddy Emmons
XENIA DUNFORD – Best I've Ever Had  His & Hers
BOB BARLOW –  Wishing Well  Where You Should Be
THE DEFIBULATORS – Everybody's Got A Banjo  Debt'll Get'em
RED BEARD'S REVENGE – Those Little Things  Jim, Jimmy, James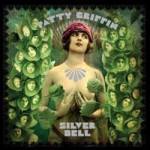 (mic break)
PATTY GRIFFIN – Truth, Pt. 2   Silver Bell
THE SHOW PONIES – Whiskey and Wine We're Not Lost
THE JITTERBUG VIPERS – Stuff It  Phoebe's Dream
SLOW LEAVES – Life of A Better Man  Second Chances
I CAN LICK ANY SONOFABITCH IN THE HOUSE – Break All Your Strings Mayberry
(mic break)
GUTHRIE KENNARD – Forever Yours  Cross Your Heart
DAN ZANES & ELIZABETH MITCHELL – So Glad I'm Here Turn Turn Turn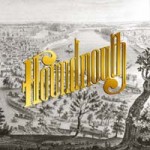 TY WEATHERFORD – Miss You Moving Down The Road
DAVID EGAN – Outta Mississippi  David Egan
HOUNDMOUTH – Hey Rose  From the Hills Below the City
(mic break)
RY COODER & CORRIDOS FAMOSOS – Lord Tell Me Why Live in San Francisco
Here's the RSS feed: http://ftbpodcasts.libsyn.com/rss.  Freight Train Boogie podcasts also air weekly on RootHog Radio and on Rob Ellen's Flyinshoes Review. You can buy the Freight Train Boogie Americana  Android App from Amazon for only $1.99.
(Nov. 1st, 2013)
Bill Frater
Freight Train Boogie
Podcast: Play in new window | Download