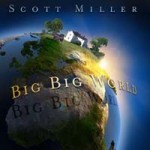 FTB podcast #231 features the new album by Scott Miller called Big Big World.   Also new music from Lindi Ortega, Steve Poltz , The Sadies and more. Here's the iTunes link to subscribe to the FTB podcasts.  Here's the direct link to listen now!
Show #231
SCOTT MILLER – Freight Train Heart/Stone Wall Love Big Big World
THE HARMED BROTHERS – When You See Me  Better Days
KIM RICHEY – Breakaway Speed  Thorn In My Heart
THE SADIES – Leave This World Behind  Internal Sounds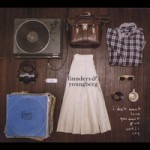 (mic break)
DARIN & BROOKE ALDRIDGE – Maybe Just A Little Flying
FINNDERS & YOUNGBERG – Infidelity I Don't Want Love You Won't Give Until You Cry
THE WHISKEY SISTERS – So Close To The Sun   The Whiskey Sisters
GARLAND JEFFRIES – Truth Serum   Truth Serum
SCOTT MILLER –  Heavy On My Mind  Big Big World
(mic break)
STEVE POLTZ – I Pray It Never Comes To This  Running Wild: The Life of Dayton O. Hyde  
MELISSA GREENER –  Always  Transistor Corazon
MARK UTLEY & BULLETVILLE – Not All Right Together  Four Chords and a Lie
SCOTT DENNIS – That's My Lady  Rearranging Furniture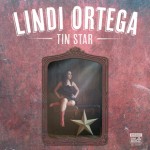 LINDI ORTEGA – Hard As This  Tin Star
(mic break)
SCOTT MILLER – How Am I Ever Gonna Be Me?  Big Big World
Here's the RSS feed: http://ftbpodcasts.libsyn.com/rss.  Freight Train Boogie podcasts also air weekly on RootHog Radio and on Rob Ellen's Flyinshoes Review. You can buy the Freight Train Boogie Americana  Android App from Amazon for only $1.99.
(Oct. 24th, 2013)
Bill Frater
Freight Train Boogie
Podcast: Play in new window | Download