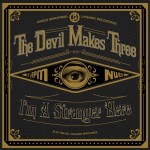 FTB Show #234 features 2 fine new releases from young up-and-coming artists, The Devil Makes Three and Sarah Jarosz.  Also new music from Grace & Tony, Misner & Smith and John & Jacob. Here's the iTunes link to subscribe to the FTB podcasts.  Here's the direct link to listen now!
Show #234
THE DEVIL MAKES THREE – Stranger I'm A Stranger Here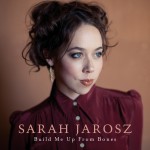 SARAH JAROSZ – Over the Edge Build Me Up From Bones
CLARENCE BUCARO – Curtis Mayfield  Dreaming From The Heart of New York
SPUYTEN DUYVIL – Here and Hereafter  Temptation
(mic break)
THE VS – Cowboy Song   The Vs
NED VAN GO – Poor White Trash Southern Reputation Blues Lost in the Trouble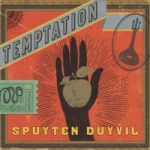 MISS TESS AND THE TALKBACKS – Sorry You're Sick  The Love I Have for You
THE DIRTY RIVER BOYS –  Youngblood Blues  Science of Flight
THE DEVIL MAKES THREE – Forty Days  I'm A Stranger Here
(mic break)
MISNER & SMITH – Lovers Like Us  Seven Hour Storm
JERRY CASTLE – Calm  Desperate Parade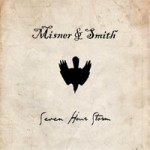 SAM DOORES & RILEY DOWNING AND THE TUMBLEWEEDS – Throw Another Cap On The Fire Holy Cross Blues
JOHN & JACOB – Think About You EP
GRACE & TONY – November November
(mic break)
 SARAH JAROSZ – Mile On the Moon  Build Me Up From Bones
Here's the RSS feed: http://ftbpodcasts.libsyn.com/rss.  Freight Train Boogie podcasts also air weekly on RootHog Radio and on Rob Ellen's Flyinshoes Review. You can buy the Freight Train Boogie Americana  Android App from Amazon for only $1.99.
(Nov. 14th, 2013)
Bill Frater
Freight Train Boogie
Podcast: Play in new window | Download