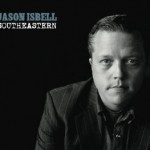 FTB Show #239 is my wrap up of my favorite Americana music releases of 2013.  The link to the complete list of Freight Train Boogie Best Music Releases of 2013 is here.  I realize that "best of" lists are a kinda stupid yet necessary thing that we do.  There were many other great albums that came out during the year that either didn't grab me or even didn't hear. We do what we can…  Happy New Year and let's hope for an amazing 2014! Here's the iTunes link to subscribe to the FTB podcasts.  Here's the direct link to listen now!
Show #239   (Best of 2013)
JASON ISBELL – Traveling Alone  Southeastern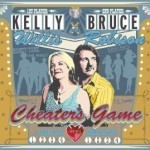 PATTY GRIFFIN –  Go Wherever You Wanna Go  American Kid
AUSTIN LUCAS – Different Shade of Red  Stay Reckless
STURGILL SIMPSON – You Can Have the Crown  High Top Mountain
(mic break)
KELLY WILLIS & BRUCE ROBISON  – Cheater's Game   Cheater's Game
THE BLACK LILLIES –  All This Living  Runaway Freeway Blues
EMMYLOU HARRIS & RODNEY CROWELL – Black Caffeine  Old Yellow Moon
GUY CLARK – Cornmeal Waltz  My Favorite Picture of You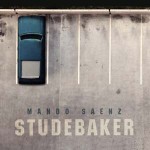 OLD CROW MEDICINE SHOW – Dixieland Delight  High Cotton: A Tribute to Alabama
(mic break)
MANDO SAENZ – The Road I'm On  Studebaker
NICKI BLUHM AND THE GRAMBLERS – Deep Water  Nicki Bluhm and The Gramblers
ALBERT LEE feat. JAY DEE MANESS  – Rainbows All Over Your Blues  The Big E: A Salute to Steel Guitarist Buddy Emmons
DELBERT & GLEN – More and More, Less and Less   Blind, Crippled and Crazy
(mic break)
THE EVERLY BROTHERS – Paradise Pass The Chicken & Listen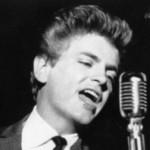 Here's the RSS feed: http://ftbpodcasts.libsyn.com/rss.  Freight Train Boogie podcasts also air weekly on RootHog Radio and on Rob Ellen's Flyinshoes Review. You can buy the Freight Train Boogie Americana  Android App from Amazon for only $1.99.
(Jan. 8th, 2014)
Bill Frater
Freight Train Boogie
Podcast: Play in new window | Download