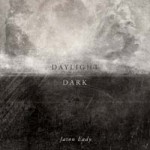 FTB Show #242 features the new album by Jason Eady called  Daylight and Dark. Also new music from Doug Paisley, Railroad Earth and Blackie & The Rodeo Kings.  Here's the iTunes link to subscribe to the FTB podcasts.  Here's the direct link to listen now!
Show #242

JASON EADY – OK Whiskey  Daylight and Dark
ANNIE FORD BAND – Calloused Hands  Annie Ford Band
JO HENLEY – Better Off With Him  The Fall Comes Early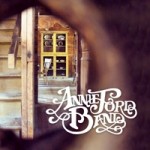 RAILROAD EARTH – Chasin' A Rainbow   Last of the Outlaws
(mic break)
BLACKIE & THE RODEO KINGS – Reinventing the Wheel of Love  South
DANNY TRASHVILLE – Want Money, Want Stuff  The Great Unknown
UNDERHILL ROSE – White Rose Something Real
DOUG PAISLEY – Radio Girl  Strong Feelings
JASON EADY – A Memory Now (with Hayes Carll and Evan Felker)  Daylight and Dark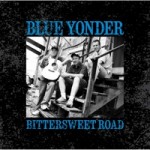 (mic break)
BLUE YONDER – Bittersweet Road  Bittersweet Road
THE BANKESTERS – Love Has Wheels The Bankesters
BIG KETTLE DRUM – Since I Was Young  Nantucket Circle
PHIL PARLAPIANO – A Little Love The Mordacious Mr. Squeeze
JASPER DICKSON – Living In The Thick Of It Living In The Thick Of It
(mic break)
JASON EADY – Daylight And Dark  Daylight and Dark
Here's the RSS feed: http://ftbpodcasts.libsyn.com/rss.  Freight Train Boogie podcasts also air weekly on RootHog Radio and on Rob Ellen's Flyinshoes Review. You can buy the Freight Train Boogie Americana  Android App from Amazon for only $1.99.
(Jan. 30th, 2014)
Bill Frater
Freight Train Boogie
Podcast: Play in new window | Download