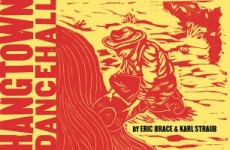 FTB Show #246 features the music from a California Gold Rush story written by Eric Brace & Karl Straup called Hangtown Dancehall. The album also features Kelly Willis, Tim O'Brien, Mike Auldridge, Fats Kaplin and more.  Here's the iTunes link to subscribe to the FTB podcasts.  Here's the direct link to listen now!
Show #246
TONY TRISCHKA – Promontory Point Great Big World  (intro bed)
TIM O'BRIEN – El Dorado Two-Step  Hangtown Dancehall
THE HENRY GIRLS – December Moon December Moon
HEZEKIAH GOODE – Struthio Camelus Impression  Two Billion Acres of Salt
MAX BERNARDI – Man in Grey Humble Beginnings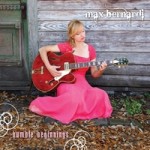 (mic break)
ERIC BRACE & KARL STRAUB – Hangtown Fry  Hangtown Dancehall
BRENNEN LEIGH & NOEL McKAY  – The Only Other Person In The Room  Before the World Was Made
THE FAREWELL DRIFTERS –  Modern Age  Tomorrow Forever
THE BAND OF HEATHENS – Records in Bed  Sunday Morning Record
NUDIE –  Sex Kisses Remember This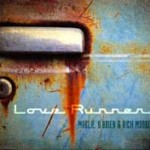 (mic break)
KELLY WILLIS -Pike County Rose  Hangtown Dancehall
SAM BAKER – The Tattooed Woman  Say Grace
A.J. CROCE – Momentary Lapse of Judgement  Twelve Tales
ACOUSTIC SYNDICATE – Memphis Girls  Rooftop Garden
MOLLIE O'BRIEN & RICH MOORE – Went Back Home  Love Runner
(mic break)
TIM O'BRIEN – El Dorado Farewell  Hangtown Dancehall
Here's the RSS feed: http://ftbpodcasts.libsyn.com/rss.  Freight Train Boogie podcasts also air weekly on RootHog Radio and on Rob Ellen's Flyinshoes Review. You can buy the Freight Train Boogie Americana  Android App from Amazon for only $1.99.
(Feb. 28th, 2014)
Bill Frater
Freight Train Boogie
Podcast: Play in new window | Download