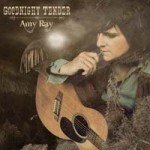 FTB Show #245 features the first country album by Amy Ray (Indigo Girls) called Goodnight Tender. Also new music from Buzz Cason and Robert Ellis.  Here's the iTunes link to subscribe to the FTB podcasts.  Here's the direct link to listen now!
Show #245
AMY RAY – The Gig That Matters  Goodnight Tender
PARKER MILLSAP – Truck Stop Gospel  Parker Millsap
STILLHOUSE –  Leave This World    The Great Reprise
ROBERT ELLIS – Sing Along   The Lights from the Chemical Plant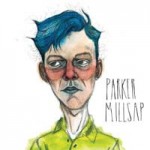 (mic break)
BUZZ CASON – Going Back To Alabama  Troubadour Heart
AMY BLACK –  I'm Home This Is Home
WESTBOUND RANGERS – Gone For Way Too Long  Gone For Way Too Long
BLAKE BERGLUND –  Hangin' By A Thread Coyote
AMY RAY – Duane Allman  Goodnight Tender
(mic break)
WYLIE AND THE WILD WEST – Rhythm Machine  Relic
I SEE HAWKS IN L.A. –  We Could All be in Laughlin Tonight  Mystery Drug
SARA JEAN KELLEY – Not For You, Not For Long  The Waiting Place
KENNY ROBY – The Monster  Memories & Birds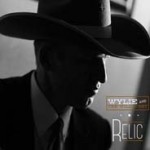 GORDIE McKEEMAN AND HIS RHYTHM BOYS – Gonna Get Out  Pickin' N Clickin'
(mic break)
AMY RAY – Broken Record  Goodnight Tender
Here's the RSS feed: http://ftbpodcasts.libsyn.com/rss.  Freight Train Boogie podcasts also air weekly on RootHog Radio and on Rob Ellen's Flyinshoes Review. You can buy the Freight Train Boogie Americana  Android App from Amazon for only $1.99.
(Feb. 21st, 2014)
Bill Frater
Freight Train Boogie
Podcast: Play in new window | Download