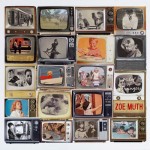 FTB Show #261 features two great new releases…World of Strangers by Zoe Muth and Raven Hotel by Matt Harlan.  Also new music from  Blue Mother Tupelo and Miss Laurie Ann & The SaddleTones. Here's the iTunes link to subscribe to the FTB podcasts.  Here's the direct link to listen now!
Show #261
ZOE MUTH – Make Me Change My Mind  World of Strangers
MARK JUNGERS –  I Don't Want to Live There  I'll See You Again
ANNIE FORD BAND – Gotta Kill A Rooster  Annie Ford Band
MATT HARLAN – Rock & Roll  Raven Hotel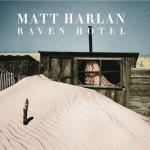 (mic break)
PORK CHOP WILLIE – Ain't Nobody (Gonna Save My Soul)  Love Is the Devil
CALE TYSON – Honky Tonk Moan  High on Lonesome
ZOE MUTH – Mama Needs a Margarita  World of Strangers
(mic break)
MATT HARLAN – Old Spanish Moss  Raven Hotel
MELODY WALKER & JACOB GROOPMAN – Little Blue Caboose  We Made It Home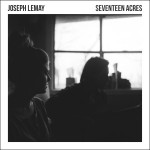 JOSEPH LEMAY – Crazy Woman  Seventeen Acres
BLUE MOTHER TUPELO – Meet Me Down River Only Sunshine
MISS LAURIE ANN & THE SADDLETONES – I Know Ease My Mind
(mic break)
MATT HARLAN – Slow Moving Train Raven Hotel
ZOE MUTH – Somebody I Know World of Strangers

Here's the RSS feed: http://ftbpodcasts.libsyn.com/rss.  Freight Train Boogie podcasts also air weekly on RootHog Radio and on Rob Ellen's Flyinshoes Review. You can buy the Freight Train Boogie Americana Android App from Amazon for a mere $1.99.
(July 4th, 2014)
Bill Frater
Freight Train Boogie
Podcast: Play in new window | Download