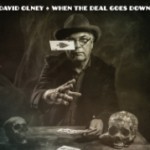 FTB Show #265 features the new album by David Onley called  When The Deal Goes Down.  Also new music from Michael Rank, Trampled By Turtles, and Robyn Ludwick. Here's the iTunes link to subscribe to the FTB podcasts.  Here's the direct link to listen now!
Show #265

DAVID OLNEY – When The Deal Goes Down  When The Deal Goes Down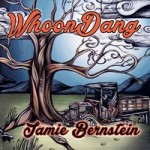 ROBYN LUDWICK – Somethin' Good  Little Rain
THE FAR WEST – Word From A Letter  Any Day Now
TRAMPLED BY TURTLES – Nobody Knows  Wild Animals
(mic break)
KATIE McGARRY – Til' I'm Already Gone  Waiting On
JAMIE BERNSTEIN – WhoonDang  WhoonDang
W.B. GIVENS – Come Sunday  Locomotion
BUZZ HOLLAND –   You Snooze You Lose   The First 21
DAVID OLNEY  – Servant, Job  When The Deal Goes Down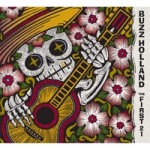 (mic break)
CHRISTOPHER MARK JONES – Best I Got  Atlantica
MICHAEL RANK AND STAG – The Stars Were Brighter  Deadstock
AMOS LEE –  Plain View  Mountains of Sorrow, Rivers of Song
LISA MARIE JOHNSTON – Battle Wounds The Reto Sessions
(mic break)
CLOTHESLINE REVIVAL – Steal Away The Greatest Show On Mars
SMOOTH HOUND SMITH – Steal Your Crown  Hi Fi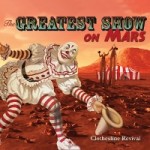 SARAH BORGES -Mind On Me  Radio Sweetheart
DAVID OLNEY – Mister Stay At Home  When The Deal Goes Down
feed: http://ftbpodcasts.libsyn.com/rss.  Freight Train Boogie podcasts also air weekly on RootHog Radio and on Rob Ellen's Flyinshoes Review. You can buy the Freight Train Boogie Americana Android App from Amazon for a mere $1.99.
(July 31st, 2014)
Bill Frater
Freight Train Boogie
Podcast: Play in new window | Download