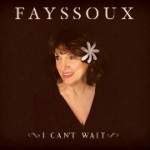 FTB Show #273 features 2 new albums, Justin Townes Earle's Single Mothers and I Can't Wait by Fayssoux. Also new music from Jubal Lee Young, Phoebe Hunt and Calico the Band. Here's the iTunes link to subscribe to the FTB podcasts.  Here's the direct link to listen now!
Show #273
FAYSSOUX – I Can't Wait  I Can't Wait
JUSTIN TOWNES EARLE – White Gardenias  Single Mothers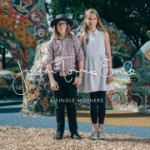 GRADY KELNECK – I'll Shoot You Down  Take My Hand
CALICO THE BAND – San Andreas Shake  Rancho California
(mic break)
JUBAL LEE YOUNG – Careful With Your Heart  On A Dark Highway
PHOEBE HUNT & THE GATHERERS – Darkness  Walk With Me
DEL BARBER – Living With A Long Way To Go  Prairieography
JUSTIN TOWNES EARLE – My Baby Drives  Single Mothers
(mic break)
WALTER SALAS-HUMARA – Curve and Shake Curve and Shake
FAYSSOUX – The Last Night of the War  I Can't Wait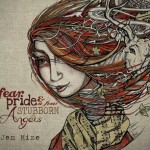 THE STATESBORO REVUE – Lil Mary's Last Stand  Ramble on Privilege Creek
MISTER ROPER – Sit Down, Katie  Mister Roper
(mic break)
JEN MIZE – Biscuits & Gravy  Fear, Pride & a Few Stubborn Angels
ALIAS MEANS – Sleeves  Light Matte
CAMPFIRES AND CONSTELLATIONS – Movin' Carolina Homegrown
(mic break)
JUSTIN TOWNES EARLE – Wanna be A Stranger  Single Mothers
FAYSSOUX– My Brain   I Can't Wait
Here's the RSS feed: http://ftbpodcasts.libsyn.com/rss. Freight Train Boogie podcasts also air weekly on RootHog Radio and on Rob Ellen's Flyinshoes Review. You can buy the Freight Train Boogie Americana Android App from Amazon for only $1.99.
(Oct. 3rd, 2014)
Bill Frater
Podcast: Play in new window | Download