FTB Show #320 features the new album by The Supersuckers  called Holdin' The Bag.  Also new music from Donnie Fritts, Rita Hosking, and The Black Lillies. Here's the iTunes link to subscribe to the FTB podcasts.  Direct link to listen now!
Show #320
---
The Supersuckers – Holdin' The Bag  Holdin' The Bag
The Black Lillies – Bound To Roam Hard to Please
Leaf Rapids – Everything In Between Lucky Stars
Corb Lund – Weight Of The Gun Things That Can't Be Undone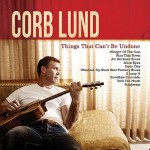 (mic break)
Rita Hosking –  Black Hole Frankie and the No-Go Road
The Wood Brothers – Never And Always Paradise
T Ferrell – Morning Angel Southerly
The Supersuckers – High & Outside  Holdin' The Bag
(mic break)
Donnie Fritts – The Oldest Baby In The World  Oh My Goodness
Darrell Scott – In the Light of Day  10: Songs of Ben Bullington
Anne E. Dechant – Probably Should   The Sun Coming In
The Steel Wheels – Find Your Mountain  Leave Some Things Behind
David Myles – Need A Break So Far
(mic break)
The Supersuckers – I Can't Cry (feat. Lydia Loveless)  Holdin' The Bag
RSS feed: http://ftbpodcasts.libsyn.com/rss
Freight Train Boogie Americana Android App
Check out the brand new Americana Boogie Radio!
Twitter: @Fratrain
Flipboard: Americana Boogie Music
(Oct. 30th, 2015)
Bill Frater
Podcast: Play in new window | Download