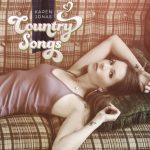 FTB Show #364 features the new album by Karen Jonas called Country Songs.  Here's the iTunes link to subscribe to the FTB podcasts.  Direct link to listen now!
Show #364  
Karen Jonas – Country Songs  Country Songs
Joe Rut – Sleepy Rain  Stolen Tools & Stereos
Clark Paterson – This Dogs Gonna Hunt  The Final Tradition
Dan Layus – Dangerous Things  Dangerous Things
(mic break)
Mandolin Orange – Wildfire Blindfaller
John McEuen – My Dirty Life and Times  Made in Brooklyn
Old Man Kelly – Louisiana Dirt  Off My Lawn  
Carey Ott – Nocona (High Hangin' On A Limb)  Nocona
Karen Jonas – Keep Your Hands To Yourself  Country Songs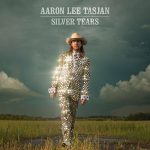 (mic break)
Aaron Lee Tasjan – Hard Life  Silver Tears
Zach Schmidt – The Day We Lost The War  The Day We Lost The War
Angie & The Deserters – 17 Days  You
Taylor Alexander – Break My Heart Tonight  Real Good At Saying Goodbye  
Adrian & Meredith – Country Tune  More Than a Little
(mic break)
Karen Jonas  – Wasting Time  Country Songs
RSS feed: http://ftbpodcasts.libsyn.com/rss
Freight Train Boogie Americana Android App
Check out the new Americana Boogie Radio!
Flipboard: Americana Boogie Music
Donate to keep FTB podcasts going via PayPal here!
(Nov. 22nd, 2016)
Bill Frater
Podcast: Play in new window | Download