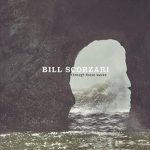 FTB Show #376 features the new album by Bill Scorzari called Through These Waves.  Here's the iTunes link to subscribe to the FTB podcasts.  Direct link to listen now!
Show #376
Bill Scorzari –  A Brand New Deal  Through These Waves  
Nikki Lane – Foolish Heart Highway Queen
Jonny Fritz – Happy in Hindsight  Sweet Creep 
Rich Minus – Blue Stockings  This Son Is a Stranger to You
(mic break)

Fred Eaglesmith – Tom Turkey Standard
Sallie Ford – Romanticized Catastrophe Soul Sick
Scott McMahan – Are You Happy Now  Scott McMahan
Bill Scorzari – For When I Didn't See Through These Waves
(mic break)
Bombadil – Not Those Kind Of People  Fences
Sawtooth Brothers – Another Cliche  One More Flight 
Colin Hay – Come Tumblin' Down Fierce Mercy
Lydia Loveless – Real   Real 
The Reverend Peyton's Big Damn Band – We Deserve A Happy Ending  Front Porch Sessions
 (mic break)
Bill Scorzari – Loser At Heart   Through These Waves
Donate to FTB podcasts via PayPal here!
RSS feed: http://ftbpodcasts.libsyn.com/rss
Freight Train Boogie Americana Android App
Check out the new Americana Boogie Radio!
Flipboard: Americana Boogie Music
(March 17th, 2017)
Bill Frater
Podcast: Play in new window | Download