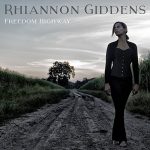 FTB Show #375 features the new album by Rhiannon Giddens called Freedom Highway.  Here's the iTunes link to subscribe to the FTB podcasts.  Direct link to listen now!
Show #375
Rhiannon Giddens – Come Love Come  Freedom Highway  
Shinyribs – I Got Your Medicine  I Got Your Medicine
Jeff Turmes –  If I Have To Come And Get You  Wreckage  
Charlie and The Regrets – The Gavel  Rivers in the Street
(mic break)
Kenny & Amanda Smith – Something Missing Unbound
Great American Taxi – Homen Dr. Feelgood's Traveling Medicine Show
Bob Weir –   Gonesville  Blue Mountain 
Rhiannon Giddens – At the Purchaser's Option  Freedom Highway
(mic break)
Romantica – Give Your Heart A Shelter Shadowlands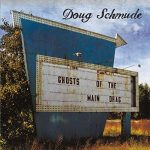 Chelle Rose – Paintsville Table  Blue Ridge Blood
Doug Schmude –   One Thing Left To Say Ghosts of the Main Drag
Wild Ponies – Mom And Pop
Frontier Ruckus – Positively Freaking  Enter the Kingdom
(mic break)
Rhiannon Giddens  – We Could Fly  Freedom Highway

Donate to FTB podcasts via PayPal here!
RSS feed: http://ftbpodcasts.libsyn.com/rss
Freight Train Boogie Americana Android App
Check out the new Americana Boogie Radio!
Flipboard: Americana Boogie Music
(March 10th, 2017)
Bill Frater
Podcast: Play in new window | Download