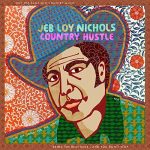 FTB Show #378 is a star-studded "one-shot" show featuring new music from Rodney Crowell, David Olney, Gurf Morlix, Caroline Spence, The Gibson Brothers & more!  Here's the iTunes link to subscribe to the FTB podcasts.  Direct link to listen now!
FTB # 378
(intro bed) The Kentucky Headhunters – Governors Cup On Safari
Jeb Loy Nichols – You Got In Country Hustle
Caroline Spence – Wishing Well  Spades & Roses
Gurf Morlix –  Deeper Down The The Soul & The Heal
Conor O' Donnell – Missing The Fool  Come On In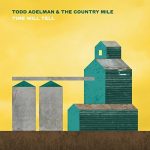 (mic break)
Mipso – Coming Down The Mountain  Coming Down The Mountain
David Olney – Yesterday's News  Don't Try To Fight It 
Pi Jacobs –  Dance Clean  A Little Blue  
Todd Adelman & The Country Mile – Tired Of Being Tired  Time Will Tell  
(mic break)
Matt Urmy – We Must Believe In Magic (feat. Jack Clement)  Out of the Ashes 
Tony Furtado – Give Me Your Soul  Cider House Sessions (Live)  
The Gibson Brothers – Highway  In the Ground  
Blackfoot Gypsies – Pototoes And Whiskey  To The Top  
The Whiskey Gentry – Looking for Trouble  Dead Ringer
(mic break)
Rodney Crowell – Nashville 1972  Close Ties
Donate to FTB podcasts via PayPal here!


RSS feed: http://ftbpodcasts.libsyn.com/rss
Freight Train Boogie Americana Android App
Check out the new Americana Boogie Radio!
Flipboard: Americana Boogie Music
(April 17th, 2017)
Bill Frater
Podcast: Play in new window | Download