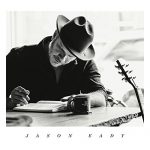 FTB Show #379 features to fine recent releases. Jason Eady's self titled album & Wrangled by Angaleena Presley.  Here's the iTunes link to subscribe to the FTB podcasts.  Direct link to listen now!
FTB # 379
Angaleena Presley – Bless My Heart Wrangled
Jason Eady – Drive  Jason Eady  
Paul Cauthen – Still Drivin'  My Gospel
Malcolm Holcombe – Good Ole Days  Pretty Little Troubles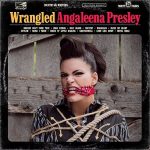 (mic break)
Gwyneth Moreland – Cider  Cider
Bill Filipiak – Top Down Put The Top Down  
Jason Eady – Waiting to Shine  Jason Eady
Angaleena Presley – Good Girl Down  Wrangled
(mic break)
Jake Xerxes Fussell – Jump for Joy  What in the Natural World
Front Country – If Something Breaks  Other Love Songs  
Joe Rut – Drunk Dial  Stolen Tools & Stereos
The Mavericks – Rolling Along  Brand New Day
(mic break)
Angaleena Presley – Cheer Up Little Darling (with Guy Clark)  Wrangled
Jason Eady – Barabbas  Jason Eady



Donate to FTB podcasts via PayPal here!

RSS feed: http://ftbpodcasts.libsyn.com/rss
Freight Train Boogie Americana Android App
Check out the new Americana Boogie Radio!
Flipboard: Americana Boogie Music
(April 26th, 2017)
Bill Frater
Podcast: Play in new window | Download