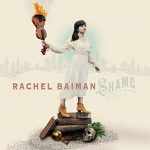 FTB Show #384 features an all female show highlighting new releases from Phoebe Hunt, Robyn Ludwick, Rachel Baiman, Molly Tuttle and more.  We also have new music by and more.  Here's the iTunes link to subscribe to the FTB podcasts.  Direct link to listen now!
FTB # 384
Rachel Baiman – Shame  Shame  
Molly Tuttle – Good Enough  Rise 
Phoebe Hunt & the Gatherers – Lint Head Gal  Shanti's Shadow
Robyn Ludwick – Lie To Me This Tall To Ride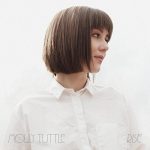 (mic break)
Allison Pierce – Sea of Love  Year of the Rabbit  
Lauren Barth – Mama Don't Cry Forager
Jade Jackson – Finish Line  Gilded
Amy Black – the Blackest Cloud  Memphis 
(mic break)
Molly Tuttle – You Didn't Call My Name  Rise
Robyn Ludwick – Bars Ain't Closin'  This Tall To Ride
Phoebe Hunt – New York  Shanti's Shadow
Rachel Baiman – Never Tire Of The Road  Shame
No Good Sister –  Little Bit Crazy  You Can Love Me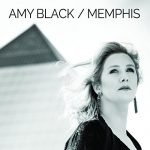 (mic break)
Margo Price – Downpour  Cover Stories: Brandi Carlile Celebrates 10 Years of the Story (An Album to Benefit War Child)
Brandy Clark  – I Believe In You   Gentle Giants: The Songs of Don Williams



Donate to FTB podcasts via PayPal here!

RSS feed: http://ftbpodcasts.libsyn.com/rss
Freight Train Boogie Americana Android App
Check out the new Americana Boogie Radio!
Flipboard: Americana Boogie Music
(June 8th, 2017)
Bill Frater
Podcast: Play in new window | Download