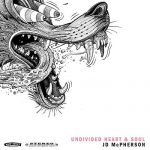 FTB Show #398 is a special one-shot show featuring great new songs from Gill Landry, Whitney Rose, JD McPherson and The Roseline. Here's the iTunes link  to subscribe to the FTB podcasts.  Direct link to listen now!
Show #398
Christian Lopez – Swim The River  Red Arrow
Whitney Rose –  Arizona  Rule 62
Fred Wickham – Rock Bottom Again  Mariosa Delta
JD McPherson – Crying's Just A Thing You Do  Undivided Heart & Soul  
(mic break)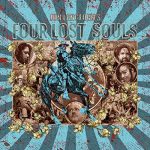 Ana Tivel – Saturday Night  Small Believer
Jon Langford – Fish Out of Water Four Lost Souls
My Politic – Bored Young Ghost  12 Kinds of Lost
The Lil' Smokies – Might as Well Changing Shades
(mic break)
Gill Landry – Broken Hearts & Things We'll Never Know  Love Rides A Dark Horse
Sarah Lou Richards – Right Where I Need To Be  Someone Who Gets Me
Lee Roy Parnell – Hours in Between  Midnight Believer
The Roseline –  Hurry Up & Wait  Blood
Mary Battiata & Little Pink – Six Miles Out   The Heart, Regardless   
(mic break)
Chris Hillman – Wildflowers  Bidin' My Time
Donate to FTB podcasts via PayPal here!
RSS feed: http://ftbpodcasts.libsyn.com/rss
Freight Train Boogie Americana Android App
FTB Podcasts can also now be heard on Stitcher!
Check out the 24/7  Americana Boogie Radio!
Flipboard: Americana Boogie Music
(Oct. 21st, 2017)
Bill Frater
Podcast: Play in new window | Download