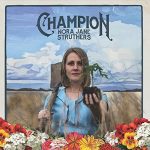 FTB Show #401 features two fine new albums, Champion by Nora Jane Struthers and Ladies Auxiliary by Scott  Miller.  Here's the iTunes link  to subscribe to the FTB podcasts.  Direct link to listen now!
Show #401
Scott Miller – Epic Love  Ladies Auxiliary  
Nora Jane Struthers – Grass  Champion
The Deslondes – Nelly  Hurry Home
The Contenders – Line Across The Water Laughing with the Reckless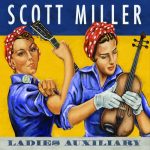 (mic break)
Jeffrey Martin – Golden Thread  One Go Around
Sara Petite – You Don't Care at All  Road Less Traveled
Charley Crockett – I Just Don't Like This Kind of Living  Lil G.L.'s Honky Tonk Jubilee  
Scott Miller – Get Along, Everybody  Ladies Auxiliary
(mic break)
Nora Jane Struthers – Belief  Champion
Thor Platter – Open Up Your Heart  Take Time  
Dan Mills –  Quiet Car  Something Good
Lilly Hiatt – Imposter  Trinity Lane  
Derek Hoke – She Never Loved Me  Bring the Flood
(mic break)
Scott Miller – This River's Yours/This Valley's Mine  Ladies Auxiliary
Nora Jane Struthers – Each Season  Champion

Donate to FTB podcasts via PayPal here!
RSS feed: http://ftbpodcasts.libsyn.com/rss
Freight Train Boogie Americana Android App
FTB Podcasts can also now be heard on Stitcher!
Check out the 24/7  Americana Boogie Radio!
Flipboard: Americana Boogie Music
(Nov. 11th, 2017)
Bill Frater
Podcast: Play in new window | Download