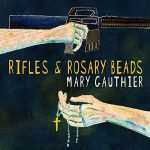 FTB Show #407 features the new album by Mary Gauthier called Rifles & Rosary Beads.  Here's the iTunes link  to subscribe to the FTB podcasts.  Direct link to listen now!
Show #407

Mary Gauthier – Bullet Holes In The Sky  Rifles & Rosary Beads
John Gorka – Nazarene Guitar  True In Time
Kenny George Band – Storm Clouds Over Dallas  Borrowed Trouble
David Myles – Night and Day  Real Love  
(mic break)
The Deep Dark Woods – Up On The Mountaintop  Yarrow
Groveland Station –   You Can Get Mad   Stranger Here Myself
Kasey Chambers – Hey  Dragonfly
Masontown – Cambric Shirt  In This Time
Mary Gauthier – The War After The War  Rifles & Rosary Beads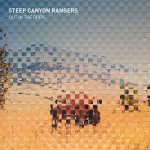 (mic break)
The Steep Canyon Rangers – Going Midwest  Out in the Open 
The Railsplitters – Lessons I've Learned   Jump In
Jared Tyler – Death Of Me  Dirt on Your Hands  
Parker McCollum – Memphis Rain  Probably Wrong
(mic break)
Mary Gauthier – Soldiering On  Rifles & Rosary Beads


Donate to FTB podcasts via PayPal here!
RSS feed: http://ftbpodcasts.libsyn.com/rss
Freight Train Boogie Americana Android App
FTB Podcasts can also now be heard on Stitcher!
Check out the 24/7  Americana Boogie Radio!
Flipboard: Americana Boogie Music
(Jan. 27th, 2018)
Bill Frater
Podcast: Play in new window | Download