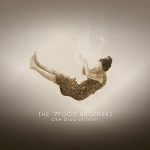 FTB Show #408 features the new album by The Wood Brothers called One Drop of Truth.  Here's the iTunes link  to subscribe to the FTB podcasts.  Direct link to listen now!
Show #408
The Wood Brothers – River Takes The Town  One Drop of Truth 
Surrender Hill – Time Moves On   Tore Down Fences
Big State – Make America Shake Again  Sure Thing 
Dusty Rust – I Was Wrong   Stolen Horse  
(mic break)
R. Finn – Let Me Be the One  Collecting Trip
Laura Benitez and the Heartache – Easier Things to Do With All Its Thorns
K Phillips – Hadrian   Dirty Wonder
The Wood Brothers – One Drop Of Truth  One Drop of Truth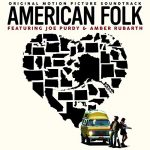 (mic break)
Joe Purdy and  Amber Rubarth – Someone Singing With Me  American Folk
Twisted Pine – I Miss Talking  Twisted Pine  
Darrell Scott – I Don't Believe You (She Acts Like We Never Have Met)  Live at the Station Inn  
David Messier – Don't Say Nothin  Waiting for Eldridge   
Peter Karp – From Where I Stand  Blue Flame 
(mic break)
The Wood Brothers – Can't Look Away  One Drop of Truth

Donate to FTB podcasts via PayPal here!
RSS feed: http://ftbpodcasts.libsyn.com/rss
Freight Train Boogie Americana Android App
FTB Podcasts can also now be heard on Stitcher!
Check out the 24/7  Americana Boogie Radio!
Flipboard: Americana Boogie Music
(Feb. 15th, 2018)
Bill Frater
Podcast: Play in new window | Download