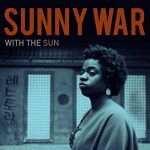 FTB Show #409 is another infamous "one-shot" featuring fine songs from recent independent releases. Here's the iTunes link  to subscribe to the FTB podcasts.  Direct link to listen now!
Show #409
Sunny War –  If it Wasn't Broken  With The Sun
Szlachetka –  Heart Of My Hometown  Heart Of My Hometown
Lynn Taylor & the Barflies – Ms. Abelia  Staggered 
John Oates –  Arkansas  Arkansas
(mic break)
Joshua Davis – Just Getting By  The Way Back Home  
Janiva Magness – On And On   Love Is an Army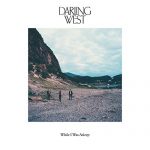 Darling West – After My Time  While I Was Asleep
Wade Bowen – Death, Dyin' & Deviled Eggs   Solid Ground  
(mic break)
Porter and The Bluebonnet Rattlesnakes – Go On And Leave Me  Don't Go Baby It's Gonna Get Weird Without You
Amigo –  Those Old Clothes We Liked Are Back In Style Again  And Friends
Letitia VanSant – Gut It To The Studs  Gut It To The Studs
Wylie & the Wild West – Nashville Never Wanted Me  2000 Miles From Nashville
Craig Gerdes – Smokin, Drinkin & Gamblin  Smokin, Drinkin & Gamblin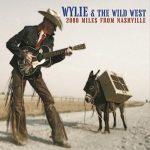 (mic break)
Grant Peeples and the Peeples Republik – This Could Be A Long Night  Settling Scores, Vol. II

Donate to FTB podcasts via PayPal here!
RSS feed: http://ftbpodcasts.libsyn.com/rss
Freight Train Boogie Americana Android App
FTB Podcasts can also now be heard on Stitcher!
Check out the 24/7  Americana Boogie Radio!
Flipboard: Americana Boogie Music
(March 1st, 2018)
Bill Frater
Podcast: Play in new window | Download