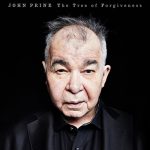 FTB Show #413 features the fine new album by John Prine called The Tree of Forgiveness. Here's the iTunes link  to subscribe to the FTB podcasts.  Direct link to listen now!
Show #413
John Prine – Summer's End  The Tree of Forgiveness  
Lindsay Lou – Roll With Me   Southland  
Ray Wylie Hubbard –  Lucifer and The Fallen Angels  Tell The Devil I'm Gettin' There As Fast As I Can
Western Centuries – Earthly Justice  Songs from the Deluge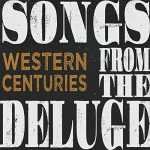 (mic break)
Caitlin Canty – Leaping Out  Motel Bouquet
Whiskey Wolves of the West – Sound of the South Country Roots
Mike Younger – If I Was A Wheel  Little Folks Like You and Me
Mandy Rowden – When That Day Comes  When That Day Comes
John Prine – Knockin' On Your Screen Door  The Tree of Forgiveness 
(mic break)
Abe Partridge – Our Babies Will Never Grow Up to be Astronauts  Cotton Fields and Blood for Days 
Midnight North – Playing The Poor Hand Well  Under The Lights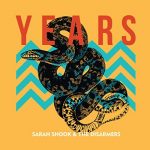 King Leg – Walking Again   Meet King Leg  
The Steel Woods – If We Never Go  Straw in the Wind  
Sarah Shook & the Disarmers  – Good As Gold  Years
(mic break)
John Prine – Egg & Daughter Nite, Lincoln Nebraska, 1967 (Crazy Bone)  The Tree of Forgiveness 
Donate to FTB podcasts via PayPal here!
RSS feed: http://ftbpodcasts.libsyn.com/rss
Freight Train Boogie Americana Android App
FTB Podcasts can also now be heard on Stitcher!
Check out the 24/7  Americana Boogie Radio!
Flipboard: Americana Boogie Music
(April 13th, 2018)
Bill Frater
Podcast: Play in new window | Download