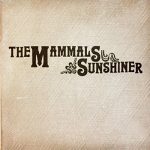 FTB Show #414 feature the new album by The Mammals called Sunshiner plus other great new songs from Chip Taylor, Kim Richey and Blackberry Smoke. Here's the iTunes link  to subscribe to the FTB podcasts.  Direct link to listen now!
Show #414
The Mammals – Culture War  Sunshiner 
Sam Morrow – Good Old Days   Concrete and Mud
Kim Richey – Leaving Song  Edgeland
Red Shahan – Someone Someday  Culberson County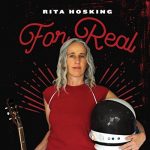 (mic break)
Wood & Wire – North of Despair  North of Despair  
Rita Hosking – Maybe Elvis  For Real
Chip Taylor – Fix Your Words  Fix Your Words
The Mammals – Maple Leaf  Sunshiner
(mic break)
Blackberry Smoke – Let Me Down Easy  Find A Light
Great Peacock – Rattlesnake  Gran Pavo Real
Lindi Ortega – The Comeback Kid  Liberty
Jamie McLean Band – One & Only  One and Only
(mic break)
Mipso – People Change  Edges Run
Mary Chapin Carpenter – Naked To The Eye  Sometimes Just the Sky
(mic break)
The Mammals – When My Story Ends  Sunshiner
Donate to FTB podcasts via PayPal here!
RSS feed: http://ftbpodcasts.libsyn.com/rss
Freight Train Boogie Americana Android App
FTB Podcasts can also now be heard on Stitcher!
Check out the 24/7  Americana Boogie Radio!
Flipboard: Americana Boogie Music
(April 21st, 2018)
Bill Frater
Podcast: Play in new window | Download