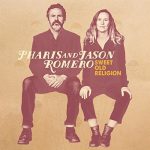 FTB Show #417 features the new album by Pharis & Jason Romero called Sweet Old Religion. Also new music from  Kerri Powers, Sam Lewis and Special Consensus.  Here's the iTunes link  to subscribe to the FTB podcasts.  Direct link to listen now!

Show #417
Pharis & Jason Romero – Sweet Old Religion  Sweet Old Religion
Special Consensus – Hurting Sure  Rivers & Roads  
Fred Wickham – Big Fat Moon  Mariosa Delta
Jackson Emmer – Don't Leave Me Blue  Jukebox
(mic break)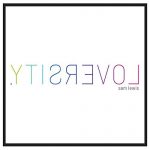 Sam Lewis – Accidental Harmony  Loversity
Christy Hays –  Strange Times  River Swimmer
Christopher Paul Stelling – The Cost of Doing Business  Itinerant Arias  
Chuck Brodsky – Call It Chicken  Them And U
Pharis & Jason Romero – Come On Love  Sweet Old Religion
(mic break)
Kerri Powers – Somewhere On The Vine  Starseeds  
Max Gomez –  Sweet Cruel World  Me & Joe
Ed Snodderly – Record Shop   Record Shop 
Flatland Tourists – Deep End   Carry Me Home 
Buffalo Gospel – Son of a Gun  On the First Bell
(mic break)
Pharis & Jason Romero – You Are The Best Thing  Sweet Old Religion

Donate to FTB podcasts via PayPal here!
RSS feed: http://ftbpodcasts.libsyn.com/rss
Freight Train Boogie Americana Android App
FTB Podcasts can also now be heard on Stitcher!
Check out the 24/7  Americana Boogie Radio!
Flipboard: Americana Boogie Music
(May 18th, 2018)
Bill Frater
Podcast: Play in new window | Download