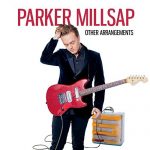 FTB Show #416 is another "one-shot" episode featuring new music from Peter Rowan, Jeff Plankenhorn, and Trampled By Turtles. Here's the iTunes link  to subscribe to the FTB podcasts.  Direct link to listen now!
Show #416
Trampled By Turtles – We All Get Lonely  Life is Good on the Open Road
Erin O'Dowd – Old Town  Old Town 
Moses Guest – Empty Hall  Light
Pat Reedy and the Longtime Goners – Lucky I'm Alive  That's All There Is (And There Ain't No More)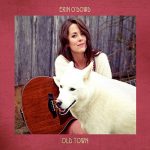 (mic break)
Parker Millsap  – Come Back When You Can't Stay   Other Arrangements
Dan Reeder – Nobody Wants to Be You  Nobody Wants to Be You  
EmiSunshine – Shame, Shame, Shame  Ragged Dreams  
Jeff Plankenhorn – Tooth And Nail (feat. Ray Wylie Hubbard)   Sleeping Dogs
Birds of Chicago – Roll Away  Love In Wartime  
(mic break)
Peter Rowan – The Light in Carter Stanley's Eyes  Carter Stanley's Eyes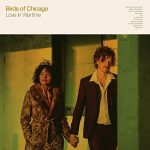 Mile Twelve – You Don't Even Know It Yet  Onwards
The Texas Gentlemen – Gone  TX Jelly 
The National Reserve – Big Bright Light  Motel La Grange 
(mic break)
Dulcie Taylor – Watch Me Hurt  Better Part of Me
Eric Westbury – Gallow Hammer's Bang  Atomic Wilderness
(mic break)
Lloyd Green & Jay Dee Maness – You Ain't Goin' Nowhere (Vocal Reprise)  Journey To The Beginning: A Steel Guitar Tribute To The Byrds

Donate to FTB podcasts via PayPal here!
RSS feed: http://ftbpodcasts.libsyn.com/rss
Freight Train Boogie Americana Android App
FTB Podcasts can also now be heard on Stitcher!
Check out the 24/7  Americana Boogie Radio!
Flipboard: Americana Boogie Music
(May 12th, 2018)
Bill Frater
Podcast: Play in new window | Download